San Marino Motor Classic
Join Us Sunday, August 25, 2024
Southern California's Premier Automobile Showcase
Presented by:

The San Marino Motor Classic is a 501(c)3 not-for-profit that funds local charities through one of the most incredible car shows in the world.
Thank You, Sponsors!
The San Marino Motor Classic is supported by incredible sponsors. A special thanks to our Presenting Sponsor, Rusnak Auto Group, for helping make this show possible.
See All Sponsors
Become a Sponsor
Events
The San Marino Motor Classic is made up of several events that make for a fun, action-packed weekend. Join us for as many as you'd like!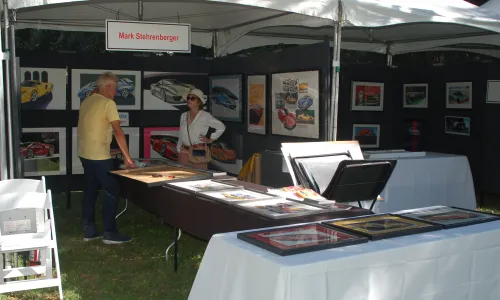 Automotive Fine Arts Society Art Show
Sat, Aug 24 2024, 4 - 6pm
Twelve internationally renown automotive artists will display their most recent works at the Automotive Fine Arts Society (AFAS) Pavilion at the San Marino Motor Classic on Saturday afternoon, August 24, 2024 from 4:00PM to 6:00PM. Wine and light snacks will be served. Admission is free. Guests are encouraged to purchase tickets for the Symphony of Cars Gala that immediately commences after the AFAS exposition.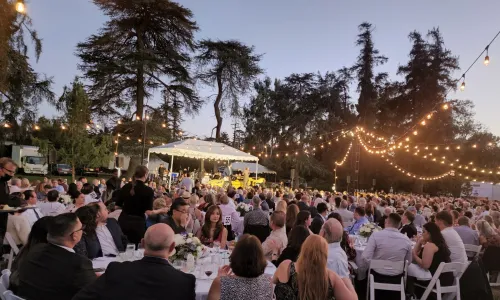 Symphony of Cars Gala
Sat, Aug 24 2024, 6 - 10pm
The Gala Benefits the Cancer Support Community Greater San Gabriel Valley. 15 cars will be presented and Gary Tole and the Legends of Swing Orchestra will play music of their era.
There will be complimentary valet parking, a hosted bar, dinner and a performance.
The Symphony of Cars Gala is sponsored by David Lee, Hing Wa Lee Jewelers.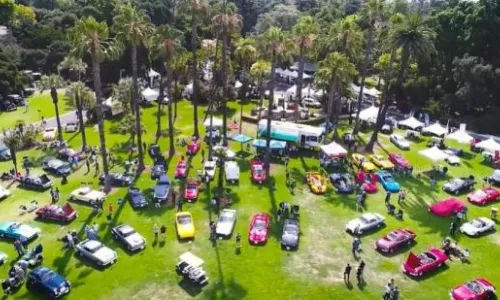 San Marino Motor Classic
Sun, Aug 25 2024, 9am - 3pm
General Admission
Come visit the best car show in Southern California! A number of food trucks will be onsite at the show. Sandwiches, salads, beverages, and snacks will be available for purchase. Children 12 and under are free.
VIP Tickets
If you prefer, you may purchase VIP tickets, and enjoy a gourmet luncheon and an adult beverage while taking a rest or watching the awards ceremony. The VIP Reception opens at 10:00AM. Lunch is served from 11:30AM – 1:30PM. The VIP Reception area will remain open through the conclusion of the Awards Ceremony.
Exhibitors
Entry fee includes two general admission passes and goody bag. Tickets will be inserted in Entry Envelope* presented when car enters Lacy Park. *subject to change
Cars may be placed on the field on:
Saturday, August 24, 2024 from 12:00PM – 4:00PM
Sunday, August 25, 2024 from 6:00AM – 8:30AM